Are you tired of switching between your Android device and computer to access your favorite apps? Say goodbye to this hassle and welcome BlueStacks—a game-changing software that bridges the gap between your Android apps and your PC or Mac. With BlueStacks, you can enjoy the convenience of running your favorite Android apps directly on your computer, creating a seamless digital experience that enhances productivity and entertainment. In this comprehensive guide, we'll delve into the world of BlueStacks, exploring its features, benefits, and how it revolutionizes the way you interact with your Android apps.
Introduction: Unleash the Power of BlueStacks
BlueStacks has emerged as a revolutionary platform that empowers users to bring the Android experience to their desktop or laptop. Whether you're an avid gamer or a productivity enthusiast, BlueStacks offers a versatile solution to enhance your digital interactions. By leveraging cutting-edge virtualization technology, BlueStacks seamlessly integrates the Android ecosystem with your computer, allowing you to run your favorite apps without the limitations of a mobile device.
BlueStacks: The Ultimate Android App Emulator
BlueStacks acts as an Android emulator, mimicking the Android operating system and creating a virtual environment on your computer. This emulator is designed to provide a smooth and intuitive experience, ensuring that your Android apps run seamlessly, just like they would on a physical Android device. The user-friendly interface of BlueStacks makes it easy for both beginners and tech-savvy users to navigate and utilize the platform effectively.
Key Features of BlueStacks
BlueStacks comes packed with features that redefine how you use Android apps on your PC or Mac:
1. Cross-Platform Compatibility
With BlueStacks, you can break free from the limitations of your Android device's screen size. Enjoy your favorite mobile games and apps on your computer's larger display, enhancing both visual quality and gameplay.
2. Seamless Synchronization
BlueStacks synchronizes your Android apps and data across devices, ensuring that you have access to the latest updates and app versions on both your computer and your mobile device.
3. Full-Screen Mode
Immerse yourself in your apps by utilizing BlueStacks' full-screen mode. Whether you're streaming videos, playing games, or working on documents, the full-screen experience adds a new level of engagement.
4. Multi-Instance Functionality
BlueStacks allows you to open multiple instances of the same app simultaneously. This feature is particularly useful for multitasking or managing multiple accounts within a single app.
5. Game Controls and Mapping
Enhance your gaming experience by using keyboard and mouse controls, or even gamepad integration. BlueStacks offers customizable key mapping, giving you precise control over your gameplay.
6. One-Click Streaming
Share your gaming achievements or app activities with friends and followers through integrated streaming platforms. BlueStacks' one-click streaming feature makes it simple to showcase your skills.
BlueStacks: A Game Changer for Gamers
Gamers around the world have embraced BlueStacks as a game changer in the industry. The platform opens up a new realm of possibilities by bringing mobile games to the big screen. Whether you're a casual gamer or a competitive player, BlueStacks offers a superior gaming experience with its advanced features and optimizations.
FAQs About BlueStacks
Can I install BlueStacks on both Windows and Mac?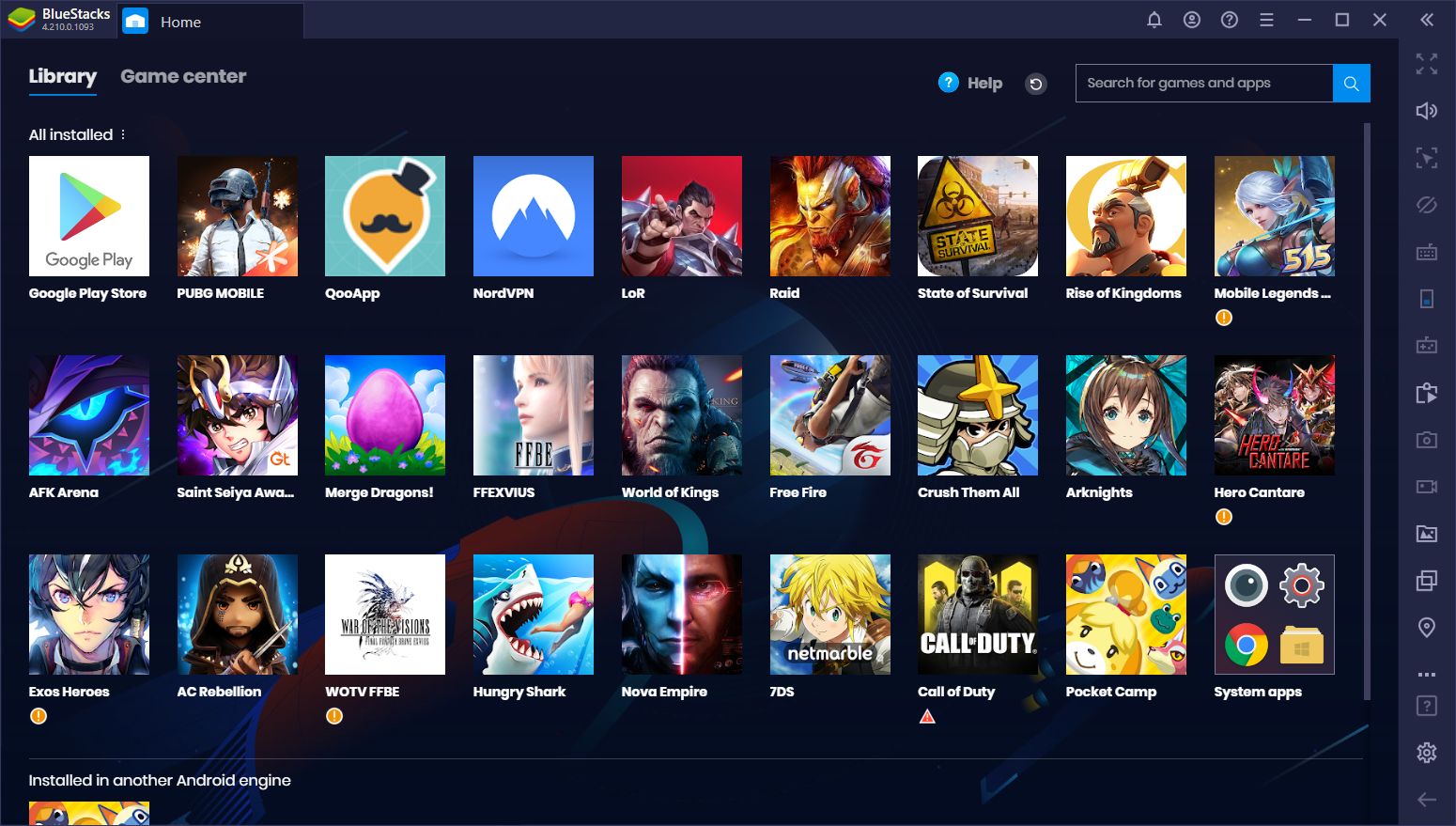 Yes, BlueStacks is compatible with both Windows and Mac operating systems, allowing users of both platforms to enjoy Android apps seamlessly.
Is BlueStacks free to use?
Yes, BlueStacks offers a free version with basic features. There's also a premium version available with additional functionalities and enhancements.
How do I install apps on BlueStacks?
You can install apps on BlueStacks just like you would on an Android device. Use the Google Play Store within BlueStacks to search for and install your desired apps.
Can I customize the key mapping for games?
Absolutely! BlueStacks provides customizable key mapping options, allowing you to create a personalized control scheme for each game.
Does BlueStacks support multitasking?
Yes, BlueStacks supports multi-instance functionality, enabling you to run multiple apps simultaneously and switch between them effortlessly.
Can I run social media apps on BlueStacks?
Yes, you can run social media apps, messaging apps, and various other Android apps on BlueStacks, expanding its utility beyond gaming.
Conclusion: Elevate Your Digital Experience with BlueStacks
BlueStacks has transformed the way users interact with their favorite Android apps by seamlessly integrating them into the PC and Mac environment. Whether you're a gamer, a professional, or a content creator, BlueStacks offers a dynamic and versatile solution that enhances productivity and entertainment. Say goodbye to device limitations and embrace the convenience of running Android apps on your computer. Explore the endless possibilities that BlueStacks brings to the table and revolutionize your digital experience today.